Biography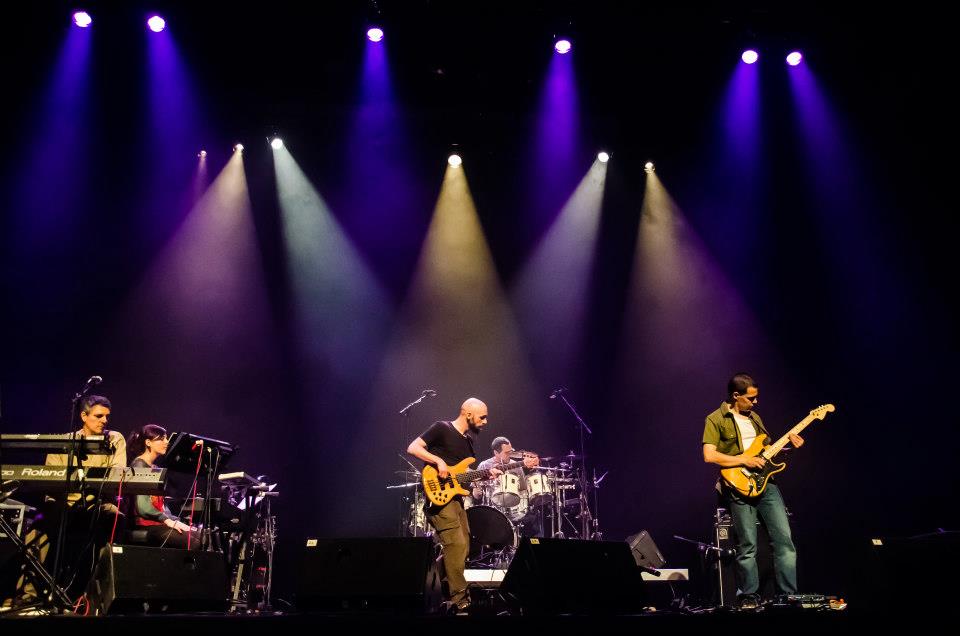 With 9 physical albums and 1 digital album released since 2000, including the highly acclaimed "Omphalos" (nominated for "Best Foreign Record" in ProgAwards 2006) and "Ouroboros" (Winner - "Best Foreign Record" in ProgAwards 2009) Kotebel is one of the main progressive acts in Spain and Latin America.
Our latest album – Concerto for Piano and Electric Ensemble – won both the Jury and Pop Vox awards in the 12th edition of the Independent Music Awards (IMA), in the category of Instrumental Music.
Kotebel's music is an elaborate, yet accessible blend of avant-garde symphonic rock, with a wide range of influences from classical to jazz to world music. Reviewers of our albums and fans mention influences as diverse as Genesis, Debussy, Yes, ELP, Ravel, Messiaen, Thinking Plague, The Enid, Steve Hackett, Gentle Giant, King Crimson or Chopin.
Kotebel has participated in prestigious festivals including BajaProg (Mexico - 2004), Gouveia Art Rock (Portugal - 2007/2010), ProgSud (France - 2007) - headlined this festival -, Madrid Art Music Festival (Spain - 2008/2009), Go Prog (Portugal – 2009), Prog-Résiste Convention (Belgium - 2013), ProgDay (USA - 2014), sharing the stage with artists like Robert Fripp, Magma, Anglagard, After Crying, Allan Holdsworth, Deus Ex Machina, Isildurs Bane, Jerry Marotta, Pat Mastelotto, etc.
Since its foundation in 1999, Kotebel has evolved through a number of phases:
1999 – 2003:
Kotebel is created by Carlos Plaza as a personal project. Three albums are released: Structures (2000), Mysticae Visiones (2002) and Fragments of Light (2003). These albums were studio projects created with the collaboration of excellent musicians, some of whom, like Carlos Franco or César García Forero (author of the series Quimerista – included in Fragments of Light), became the core of what Kotebel is today.
2004 – 2007:
Kotebel is invited to participate in the 2004 edition of the BajaProg Festival, so Carlos Plaza assembles a group of musicians for that particular event: Carlos Franco (drums), Omar Acosta (flutes), Carolina Prieto (Voice) and César García Forero (guitars) - who had participated in the previous albums – and Jaime Pascual (bass) and Marisa Cabrelles (keyboards) who were new to the project.
What was originally conceived as a temporary assembly of musicians for BajaProg, became a steady band and so, Kotebel (the band) was born with an initial 7 member configuration:
Omar Acosta - flutes
Marisa Cabrelles – keyboards (for live performances)
Carlos Franco – drums and percussion
César García Forero – guitars
Jaime Pascual – bass
Carlos Plaza – keyboards
Carolina Prieto – voices
With this configuration, Kotebel did a series of performances and Carlos Plaza started working on "Omphalos" with a different approach i.e., considering Kotebel as a band and taking into account the "live" perspective, with its advantages and limitations.
In 2005, a very young Adriana Plaza steps in, participates in the recording of "Omphalos", and becomes a steady member of the band. The highly acclaimed "Omphalos" is released in 2006.
Shortly after the release of "Omphalos", and due to an extremely tight agenda, Omar Acosta departs and the band starts to perform as a 6 member configuration. By the end of 2007, Carolina Prieto leaves the band and a decision is taken to remain as a tight five member instrumental set, leaving more individual space for the remaining members.
2008 – 2011
Kotebel's configuration as a five piece instrumental ensemble quickly becomes an efficient performance engine, ready to explore aesthetics grounds that required more complex and demanding skills as individual and collective performers. "Ouroboros", released in 2009, is Kotebel's first album under this new configuration.
During 2009 and 2010, Kotebel undertakes an important live activity, and in addition to a tour in Japan during the summer of 2009, it participates in several festivals (Madrid Art Music Festival, GoProg, Gouveia Art Rock, Crescendo), in addition to a number of performances in Spain and Italy.
In January of 2011 the band makes a pause in its live activity in order to fully concentrate in the preparation of its next album. In September 17 & 18, the band captures a live studio performance of the Concerto for Piano and Electric Ensemble. Additional recordings for the rest of the album, as well as mixing and mastering, are done between October and December. Just before the end of the year, Kotebel discloses part of the album, and starts accepting pre-Orders for the release of "Concerto", featuring a bonus DVD with a full rendition of the recording of the Piano Concerto.

2012 – 2016
March of 2012 sees the release of the "Concerto for Piano and Electric Ensemble". The album is very well received both within the progressive rock community as well as other academic circles and fans not acquainted with progressive rock. The album receives both the Jury and Vox Pop awards in the category of instrumental music, in the 12th edition of the Independent Music Awards (IMA).
During the remainder of the year and until the Spring of 2013, Kotebel participates in a series of concerts in Spain to promote their new album, sharing the stage in Madrid with French TV, Baraka, Korekyojinn, and several Spanish bands. These series of concerts conclude with our participation at the Prog-Résiste Convention in Belgium, followed by a concert Holland, in April. In the Spring of 2014, a complete rendition of this concert was released in digital format.
2014 also marks the debut of Kotebel in the United States. Kotebel is invited to participate in the 20th edition of Progday and a limited tour is organized. The Piano Concerto was featured at the Millenium Stage of the Kennedy Center in Washington DC, and the ProgDay setlist was presented at Orion Studios in Baltimore and at the ProgHouse in New Jersey.
In the summer of 2016 Kotebel releases a double CD digipack of the Prog-Résiste 2013 concert. Featuring a remastered version and including bonus material from performances in previous years.
2017 – present
The band releases its 7th studio album "Cosmology". This album presents a musical description of four different conceptions of the Cosmos. It is a very special album because it marks the beginning of Adriana Plaza as a composer within the band. Also, the flute returns to Kotebel's soundscape, in the masterful hands of Omar Acosta.
The album is presented live in August of 2017, in a concert in Madrid sharing the stage with the American band "Discipline". The new album is featured in several concerts: "SonicArte Festival 2017", "MAMFest 2018", "Solidariz Art Rock Festival 2018"
In September 2018, the album "Mysticae Visiones" is re-issued, including as bonus track the live performance of "Entangled Universe" from the album "Cosmology". It was recorded at Galileo Galilei in August 2017.
Members
Carlos Guillermo Plaza
- Keyboards -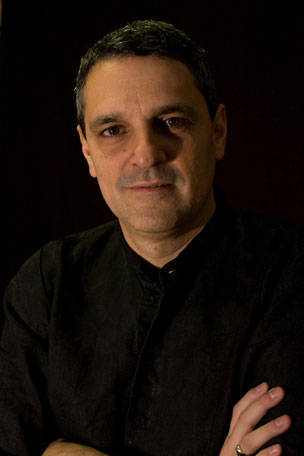 Adriana Plaza Engelke
- Keyboards -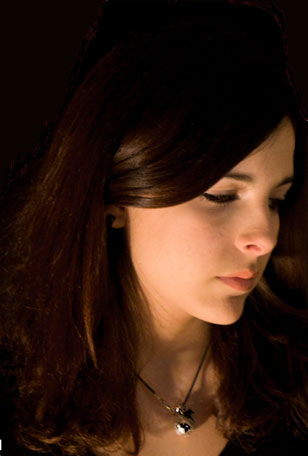 Jaime Pascual
- Electric Bass-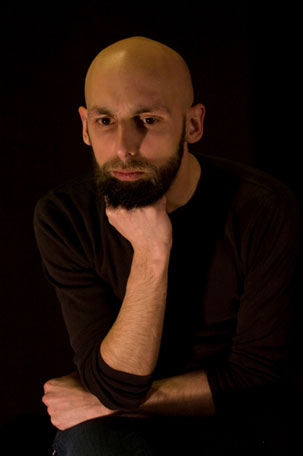 Cesar García Forero
- Guitars -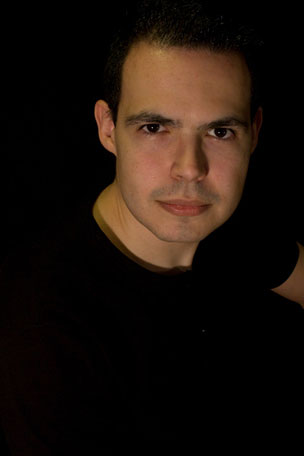 Carlos Franco
- Drums, Percusion -